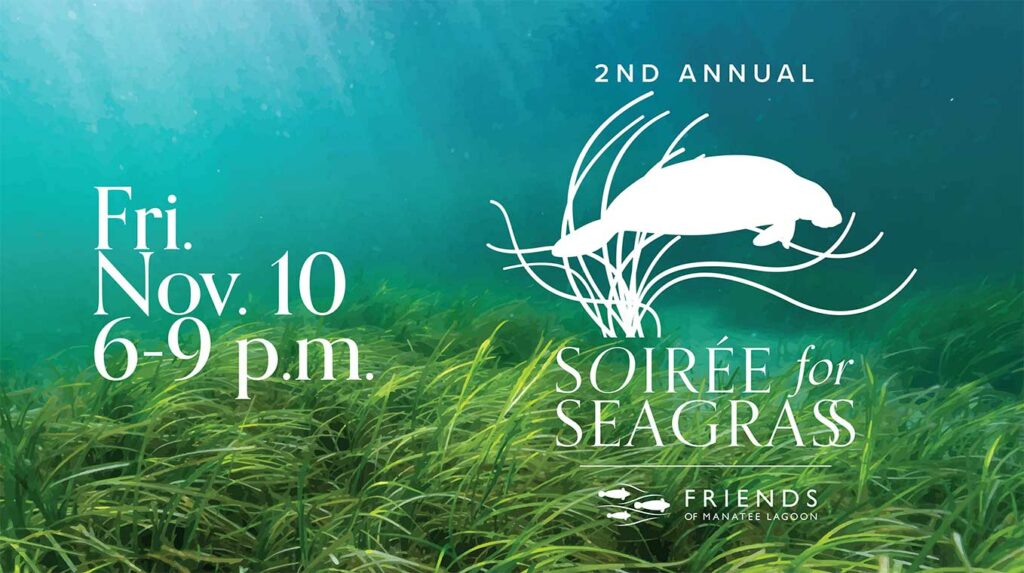 Tierra Group Sponsors 2nd Annual Soirée for Seagrass
Pompano Beach, Fla. – October 25, 2023 –Tierra Group, a provider of assured geoscience solutions, has renewed and increased its support for the second annual "Soirée for Seagrass," a fundraiser to support the educational outreach programs of Friends of Manatee Lagoon. This event is on Friday, November 10, 2023, and tickets are available at https://friendsofmanateelagoon.org/soiree-for-seagrass-purchase-tickets/.

The soirée/event is hosted at Florida Power & Light's Manatee Lagoon facility adjacent to the manatee viewing area. It overlooks the Riviera Beach Next Generation Clean Energy Center. Friends of Manatee Lagoon is a nonprofit organization dedicated to expanding environmental education opportunities for all ages in Palm Beach County and beyond, through future enhanced exhibits and experiential learning opportunities. It works with environmental partners to conduct research and present information that leads to healthier coastal
ecosystems.
"We work with clients like Florida Power & Light on a continual basis to ensure compliance and to protect Florida's urban and wild environments," said Scott Zednek, president of Tierra Group. "Manatees are key indicators of healthy waterways, so protecting their habitats is critical. Supporting Friends of Manatee Lagoon is a valuable way for Tierra Group and the community to get involved as advocates for these gentle creatures."

"As the public outreach and fundraising arm for Manatee Lagoon, we rely on corporate donors like Tierra Group to help us create new ways for people to volunteer here or establish new educational programs that go beyond what this wonderful facility provides to its visitors," added Anne Messer, executive director of Friends of Manatee Lagoon.

For tickets to the Soirée for Seagrass, or to volunteer or learn more about how to get involved with Friends of Manatee Lagoon, visit https://friendsofmanateelagoon.org/. Friends of Manatee Lagoon is a tax exempt not-for-profit organization under Section 501(c)(3) of the Internal Revenue Code. All donations are tax-deductible to the full extent allowed by law.
About Us
Tierra Group is a professional geoscience solutions firm with decades of global and domestic experience delivering on-site and subsurface utility services anywhere, anytime, on schedule, and on budget. Tierra Group is specifically qualified to solve complex and diverse air, soil, and water regulatory compliance issues facing today's and tomorrow's projects. Tierra Group is a Service-Disabled Veteran-Owned Small Business (SDVOSB) firm and deploys multi-disciplinary teams to provide nearly forty critical support services for the community, government, healthcare, transportation, and power distribution, generation, and transmission sectors.